Primex delivers solutions to help organizations improve efficiency, standardize operations, protect against risks, and meet compliance goals.
Our OneVue technology portfolio includes solutions that eliminate manual tasks to boost data accuracy and staff productivity, while also ensuring facilities stay compliant and accredited. We are an innovative technology leader, providing impactful solutions available to our partners through the Primex Partner Program.
A Connected System of Knowing
The Primex OneVue system helps institutions connect to their operating environment with Sense, Sync, Notify, and Monitor lines - a shared view of your devices with one integrated software platform.
Why Join the Primex Partner Program and Network
As Primex continues to invest in product research and emerging technologies to improve efficiency, eliminate distractions, and provide a comprehensive data trail to help facilities meet compliance requirements, we are looking to strengthen our strategic alliances to join us on our journey.
Top-Notch Reputation and World-Class Service
You are not alone when you are part of the Primex Partner Program. We provide all the resources and tools needed to drive success, and our reputation speaks for everything we stand for. While the industry averages around 55, our Net Promoter Score has remained steady year over year around 80, our Customer Effort Score (CES) is 6.52 out of 7, and our Customer Satisfaction Score (CSAT) score is 9.43 out of 10. Primex has superior name-brand recognition which our partners and customers can rely on.
Together We Win
We realize our partners may have allegiances to other manufacturers; that's okay! Our hope is to build an alliance with key partners that will mutually benefit in the end goal – providing world-class service with world-class products to help organizations create a safer and more efficient environment. It's as simple as that.
Want to know more?
Our webinar "Why Primex - Why Now?" is available to watch
Primex delivers everything you need to succeed both financially and professionally. Our success is your success:
Attractive pricing structure and recurring revenue models are designed to help increase your profits while also promoting sustainable, long-term sales.
Comprehensive, world-class product training and educational resources will ensure you have the knowledge and expertise to become a certified Primex product sales professional.
Quality marketing and lead-generation initiatives will help boost your pipeline and sales opportunities.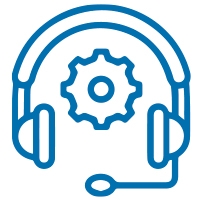 Unlimited access to Primex sales and technical support and continued support from a dedicated channel manager and inside account manager will ensure our customers are receiving best-in-class service.
24-hour access to a designated Partner Portal for Deal Registrations, sales and marketing collateral, and more