Primex leads the way with innovative technology solutions that allow organizations of all sizes to eliminate distracting manual activities and focus on the things that matter.
We have a history of innovation – starting with our proprietary 72 MHz wireless synchronized time technology for schools, hospitals, manufacturers, businesses, and more. As Wi-Fi networks expanded throughout facilities, so did our technology, first with Wi-Fi clocks and continuing with advanced monitoring technology. Today, we've taken our technology to the cloud to continue developing innovative solutions that eliminate manual processes, improve productivity, mitigate risks, ensure compliance, and allow your team to focus on bigger concerns.
OneVue® Cloud Platform
Built on a trusted foundation, stripped of time-consuming workflow and maintenance, and loaded with time-saving features, OneVue is truly the best-in-class facility monitoring and time synchronization system.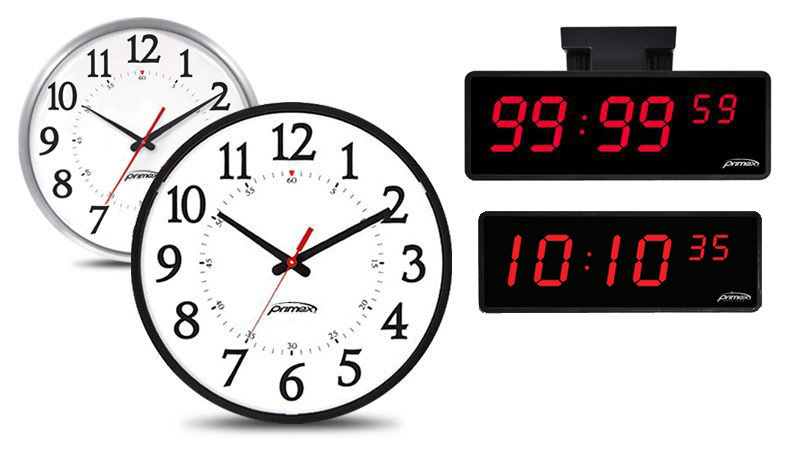 72 MHz Time Synchronization
Accurate and reliable, our economical 72 MHz Time Synchronization solution keeps organizations running on schedule by leveraging a powerful 72 MHz signal to transmit time to clocks, timers, and other devices.

Bluetooth
Designed to work seamlessly with Primex OneVue, Bluetooth clocks utilize Bluetooth® Low Energy Technology to create a self-forming, self-healing network that uses substantially lower power than the previous generation of Bluetooth®.