Kossuth Regional Health Center
OneVue Sense helped Kossuth Regional Health Center to be in full compliance with CDC and VFC regulations and recommendations. Savings through prevention.
Automation and Alerts Help with VFC Compliance
Kossuth Regional Health Center (KRHC) in Algona, Iowa, needed to reconsider an aspect of their vaccine storage: "Staff were checking temperatures, and writing it down on a piece of paper two times per day," said Adam Shaw, Maintenance Manager. "That meant you might not know about a failing unit for 24 hours, and it certainly wasn't good-enough record-keeping for Vaccines for Children."
Vaccine storage requirements have, in fact, become much more stringent in the past few years, as Shaw indicated. The Center for Disease Control's Vaccine Storage and Handling Toolkit states, "Every vaccine storage unit must have a TMD [temperature monitoring device]. Investing in a reliable device is less expensive than replacing vaccines wasted due to the loss of potency that comes from storage at out-of-range temperatures."
Cloud-Based Alerts Bring Peace of Mind
Because manual logging of temperatures was not only an inefficient use of clinical staff time, but also out of compliance with the new VFC guidelines, KRHC invested in the OneVue Sense environmental monitoring platform.
While Shaw praised the installation, training, and tech support provided while OneVue Sense was installed, he notes that the change required new processes for clinical and support staff. "It's definitely a transition," he explains. "One of the biggest changes was people getting alerts when temperatures were out of range—this created late-night calls, because that's when a lot of these incidents happen. But it was actually great to get those calls! It meant we were catching problems before they got serious." Shaw went on to say that the alerts and reports gave him "peace of mind."
KRHC also saw benefits from the cloud-based software: first, a lack of IT department overhead, since all of the logging and computation was done offsite in a secure server. All IT had to ensure was basic connectivity for devices, and leave the rest up to Primex and the users.
The second benefit was being able to access alerts and data from any screen with a web browser, including mobile devices. "I have my phone on me all the time," Shaw explained, "so now I can be in front of the refrigerator or freezer, and knowing exactly what's going on with this unit."
Savings through Prevention
A surprising benefit, as described by Shaw, is the ability to identify a failing refrigeration unit or freezer before it dies completely and compromises materials. Shaw described how a unit would start to send alerts more and more frequently, which enabled his staff to move drugs or blood before a compressor stopped working. When asked about the dollar value of a blood bank incident, Shaw responded, "I'm not sure of the dollar value, but I know this: blood is priceless. Especially when you need it."
These savings have been real, quantifiable, and tangible. "The OneVue system has saved thousands, maybe tens of thousands of dollars in medical product, especially since we know what's happening before a refrigeration unit goes bad," Shaw said. "On a single refrigerator, we probably saved $11,000 just on the vaccines that were in there."
Shaw also noted that this ability to spot failures before they became crises was saving KRHC money by allowing his staff to replace failing units in a planned, orderly manner, rather than reacting to an emergency. He estimates that scheduling repair and replacements during normal business hours saves his department $500–$600 per service call.
Adding More Probes, and Possibly Contact Closures
Looking ahead, Shaw said that more departments would probably want to add environmental monitoring, both air pressure for surgical rooms and isolation wards, as well as OneVue Sense's newest sensor, the contact closure. "I can see how that would be useful," he explained, "knowing that a freezer door is open even before the temperature goes out of range. We might be able to save more."
KRHC has seen a real return on their investment in environmental monitors, and Shaw sees this continuing with Primex OneVue. Reflecting on his experience with the system, Shaw says, "I wouldn't promote a product if I didn't like it."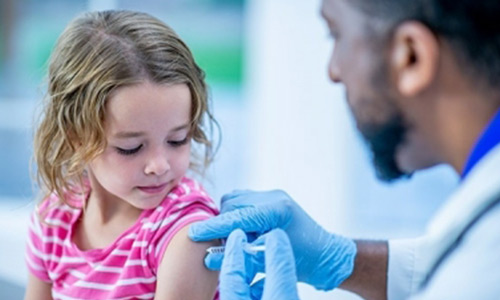 Results
OneVue Sense helps the hospital to be in full compliance with CDC and VFC regulations and recommendations
Sensors allow maintenance staff to know when a refrigeration unit is going to fail, saving labor and materials by letting staff schedule upgrades and replacement in an orderly manner
Being able to access OneVue Monitor from any device with a web browser helps maintenance staff with situational awareness
Reports and alerts are automated, reducing clinician and administrative time logging and reporting